By Sarah Kneath
We're halfway through the year, what better time is there to look back and reflect on some of the best books we've read so far this year…
13 Reasons Why by Jay Asher
After the controversial series hit the small screens on Netflix, we decided to have a read of the book and find out where it all started. The debut novel of Jay Asher, published back in 2007 was a New York Times bestseller and received a number of awards.
The story follows a shy high school student called Clay Jensen. When returning home one day he discovers a parcel containing 7 cassette tapes. The tapes were made by his classmate Hannah Baker who had recently committed suicide.
Each side of the tape is 'dedicated' to a different person at the school – with 13 sides recorded in total. Hannah describes how she felt wronged by the individuals and their actions led to her decision to kill herself.
Like the TV adaptation the book is intense and rather harrowing at times, the writing is really good and you do feel more connection to the individual characters when reading the book. Worth a read for fans of the show as well as newbies.
The World's Worst Children 2
Now we're not sure how much it will do for our street-cred to own up to the fact that we have, in fact, read all some of David Walliams' books. We can't help it. They're really funny. And who says adults can't enjoy them too? Anyway, we don't need to spend our time defending this.
The World's Worst Children 2 is the wonderful follow up to Walliams' bestseller The World's Worst Children. The kids are back and they are more rude and gruesome than ever! The silliness of it all is very indulgent and laugh-out-loud funny throughout.
It by Stephen King
With the new movie adaptation announced earlier this year and the slow drip feed of trailers circulating the social networks, we thought we'd revisit this spine-tingling, terrifying classic from Stephen King. If truth be told, we really wish that we hadn't.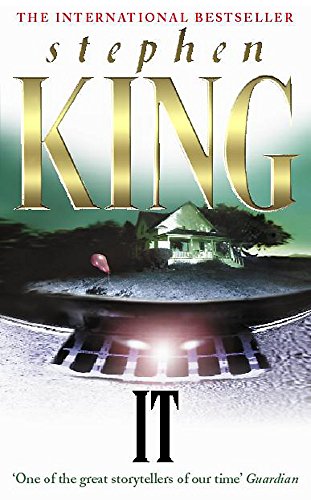 This terrifying novel is centred around a small town in Maine, where an evil creature has been preying on the lives of children. A group of local kids made a pact in 1958 that if this monster should return and begin wreaking havoc once more, they would have to return and fight what lurks in the town sewers. Sure enough 27 years later, evil has returned to Derry once more, but who will stand up and fight back?
Anyone who is a fan of a grisly horror will love this book, it brings to life (quite literally) all of your biggest fears. Not for the feint hearted.
Into the Water by Paula Hawkins
Written by Paula Hawkins the bestselling author of The Girl on the Train, this book set a lot of expectations very high before it had even hit the shelves. We loved Hawkin's debut novel and couldn't wait to get our grubby mitts on her next book! We certainly weren't disappointed and were hooked pretty quickly.
The story focuses on the life of Jules after her sister's unexpected death. She is told that Nel jumped, but doesn't believe this is true. Now faced with the challenges of her past as well as caring for her teenage niece, Jules must face many demons most of all – the place they call the Drowning Pool. This book is written in the same clever, gripping and intense style as The Girl on the Train and the ending just about caused our hearts to stop.
Lean in 15: Cooking for Family and Friends
Regular followers of our blog are probably aware that, as well as being total book nerds, we're also massive foodies. It's pretty much all we talk about, apart from Game of Thrones and the weather.
So, when our favourite health-food fanatic Joe Wicks brought out yet another recipe book (this time dedication to cooking for groups), we could wait to get stuck in and try it out.
The smoked salmon and baked eggs recipe is definitely a winner. Low in carbs and super easy to make, it's now a staple dish in some of the World of Books households. Don't even get us started on the chocolate fondant…
What books have you been reading this year? We want to hear all about them in the comments below.